YachtXperiences.com, part of the LifeXperiences Enterprise Group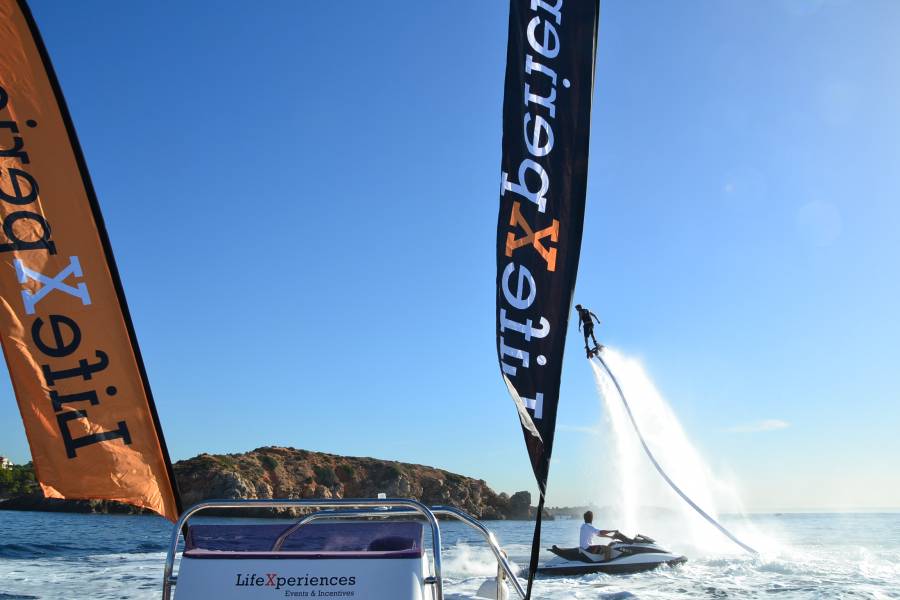 YachtXperiences Mallorca forms part of the Destination Management Company LifeXperiences S.L established in Mallorca and Ibiza.
As the leading event and incentive agency in Mallorca, LifeXperiences offers expertise in tailor-made events on the island. We organise incentives, team-buildings, day activities, seminars and workshops, corporate events and Kick-offs, take care of the detailed planning and make sure of a flawless course of events.
In regards to private events we offer everything out of one hand. Catering, entertainment, sound & light and unique party stretch tents. International clients have placed value on LifeXperiences as a dependable partner for extraordinary events and incentives on the Balearics for over 10 years. 
YachtXperiences is the sole yacht day charter company on the island, represented at the prestigious St. Regis Mardavall with an exclusive activity desk in Mallorca.
Benefit from our longstanding experience!
LifeXperiences S.L. Mallorca
Calle Fransesc Vidal y Sureda 71c
07015 Palma de Mallorca
Tel. +34 971 100 908
Fax +34 971 100 911
Ibiza
C/ San Vicente 62
07849 Santa Eulalia del Rio
Tel +34 971 100 911